Dallas Collision Repair Shop | Dallas Auto Body Repair
You make payment for collision repair coverage on your vehicle insurance coverage, but when you don't take control if you have an accident, you may get shortchanged and your car may not get appropriately repaired. No matter who is at fault, you or perhaps the other person, you have to know how to deal with your collision repair procedure from beginning to end. Your collision repairs should not begin until you've searched for roughly 2 or 3 quotes on the damage yourself from repair shops you have confidence in and obtained one from your dependable insurance provider (your own or the other persons). Then you can certainly compare their quotation to yours and meet in the centre. The insurance plan company needs to reinstate your car to its previous worth by replacing what exactly is impaired and ultizing suitable parts, which could take time to obtain.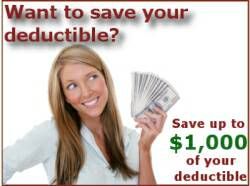 Prior to your collision repairs, an understanding needs to be reached first concerning the type of components to use, which can be the exact same as before or alternative; who definitely are performing the repairs, which may be the company you discovered or one they suggested; as well as who's accountable for ensuring the job is finished by the repair company promptly, and as arranged. If you decide to relegate these choices to the responsible insurance firm you'll lose control of the collision repair method and might not get your car as arranged time wise or restored accordingly. Do not let your insurance firm, the other guy's firm (in the event that he is accountable) or the repair center to try and pressure you into using various manufacturer components (being a low-cost replacement), refuse to restore your vehicle to the exact same condition it had been before the collision, or make an effort to force you into agreeing to the maintenance when they don't meet with your anticipations and exactly what was arranged.
At Angel Garage we have many years of experience working with cars. We don't just fix minor problems, but we are proud to say that we can fix the most complicated electrical and computer related problems. In many cases we receive cars from other auto repair shops in dallas, and we fix those same problems that they were not able to diagnose. We have the latest equipment to work on transponder system, so you wont have to go to the dealer for those complicated repairs.We are located at 828 N. Beltline Rd. Irving, TX.